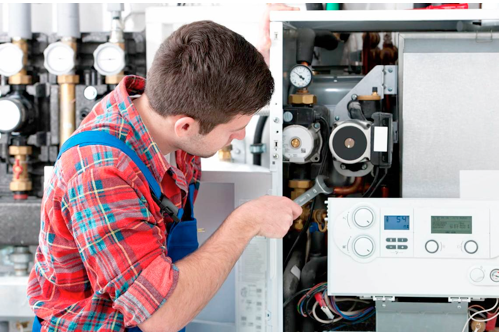 Are you getting your furnace repaired or replaced? Then there are factors that you need to consider. The decision to replace or repair a furnace depends on numerous factors. Common among them include the age of the heating equipment, repair cost, and the price of a more efficient furnace.
Basically, it eventually happens in every home. On a frigid morning, you realize that the thermostat won't respond when you crank it the way you usually do. Even worse, the system can't produce a comforting sound and warmth won't rise from the radiators or air vents.
That's when you hope that the problem is minor or inexpensive and quick to fix like a clogged filter or a tripped circuit breaker. However, the repair can be costly and major. In that case, it might be reasonable to consider replacing the furnace. But, before you make the decision to repair or replace the furnace do the following.
Think About Safety First
It's important to inspect the furnace carefully to determine whether it poses a safety hazard. If yes, replacement is the best option. For instance, if the heat exchanger is cracked, the metal wall that is found between the air and burning fuel is heating. That means carbon monoxide can easily find its way into the air supply system of your home. This is something you shouldn't risk. Nevertheless, problems like stuck valves and faulty electronics can be fixed. That means you just need to do a quick cost-benefit analysis to make an informed decision.
Consider the Lifespan of the Furnace
On average, a furnace or a forced-air system lasts for 15-20 years. Therefore, consider the duration for which the furnace has served you. In some cases the date when the furnace was installed is indicated on the equipment. If you can't find this information, look for its metal identification plate when cool. Record its serial number and model from the plate and call the manufacturer with this information to know its lifespan. If the furnace is older than 25 years, consider replacing it.
Compare Repair and Replacement Costs
It's also important that you consider the amount the repair and replacement of the furnace will cost you. However, bear in mind that repair might be cheaper but cost you more in the long run. Therefore, consider factors like energy efficiency of your old furnace and a new furnace. This will enable you to determine whether to repair or replace the furnace.
Generally, you should evaluate the condition of your furnace, its age, as well as the repair and replacement cost to make an informed decision. Bear in mind that spending a little extra might enable you to get a more efficient furnace that will serve you better and last longer.